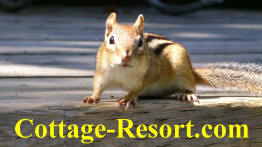 your Easy to Use Directory for Ontario Resorts, Camps, Cabins, Cottages, Inns, Lodges and Cottage Resorts


MORE COMPLETE than Any Other Website
Click here for other Ontario Accommodation HOME

Ontario Summer Packages Deals 2018 including Labour Day Weekend

Summer in Ontario is the prime holiday period for vacationers. July and August are the two months when the children have school holidays and parents can get some time off from work. Summer time is the most demand of the entire year, which is why we have a separate page to help people find vacancies and reduce the frustration of contacting full resorts. We have a complete directory of Ontario resorts.
The Summer months in Ontario offer a wide range of activities, such as; hiking, biking, canoeing, kayaking, swimming in a lake, learning to water ski, tubing, roast a marshmallow over an open fire and fishing to catch a feisty bass off the dock. Attractions are open like Santa's Village, Canada's Wonderland, Algonquin Park.
Accommodation offered includes rustic cabins, cottages, luxury condos, inns, lodges and hotel and motel rooms at a wide range of prices to suit every budget and taste for your ideal holiday vacation in Ontario.

Featured Properties

Pine Vista Resort (Lakefield) 800-634-2848


4 1/2 out of 5 Rating Trip Advisor.com Fun and affordable 3, 4 & 7 Night Summer Family Getaways on Stoney Lake. Summer getaways include FREE children's recreation! Enjoy use of resort facilities~ heated pool, 2 hot tubs, sand beach, games/fitness rooms, canoes/kayaks, trails, and much more! Family Fun! www.pinevista.com
Ogopogo Resort (Minden) tollfree 866-405-8938


5 out of 5 Rating Trip Advisor.com SUMMER AVAILABILITY: www.ogopogoresort.com
Wolseley Lodge (French River, Noelville) 800-488-4964 .
No extra charge for Pets. Licensed restaurant, boat rental, fishing guides, beach, and playground. Fire wood, canoe and paddle boats included. We offer great Housekeeping and American Plan rates. Enjoy relaxation & fishing on the world known French River for Walleye, Muskie, Northern Pike & Bass. www.wolseleylodge.com
Bayview Wildwood Resort (Port Stanton, Muskoka) 800-461-0243


4 out of 5 Rating Trip Advisor.com Summer Family Vacations 2018 All Summer packages include 3 meals daily, entertainment, activities, and children's camps, Plus 1 child or 2 children free (age 12 & under) Summer rates start at $260/pp/nt, with a 2 night minimum stay. We have packages for weekends, 5 night, and 7 night bookings. Package dates and rates are on our website .

Forest Rock Resort (Bracebridge, Huntsville, Port Carling, Muskoka Lakes) 705-769-3641
Family & Pet Friendly Resort with NEW waterfront cottages as low as $695/week. One of Muskoka's best private beaches with 1300 ft. Shoreline & Shallow Entrance for Swimming. Complimentary Pedal Boats, Kayaks, Canoes, Paddle Boards; Marina Facilities, Motor Boat & Dock Rentals. Kids & family activities. GROUP SPECIALS AVAILABLE. Discover the Magic at Forest Rock Resort. Visit us at www.forestrockresort.com

Hall's Housekeeping Cottages ( Honey Harbour) 705-756-2462
Seven newly renovated very clean 2 bedroom cottages and two newly renovated 3 bedroom cottages on Georgian Bay. With kitchens, 3 and 4 piece bathrooms, gas fireplaces, electric heat, sun deck, boat and canoe rentals, boat docking, safe sandy beach, park, outdoor skating rink and children's play area closeby. Great Fishing, Close to Beausoleil Island of Georgian Bay Islands National Park. Open Year Round www.hallscottages.com

OR Enter Name, Town, region, or keywords
SEARCH for Ontario Resorts, Inns, Lodges, Cottage Resorts:

Booker's Clear Lake Cottages (Emsdale, Huntsville, Muskoka) 705-636- 5354
15 minutes north of Huntsville, Muskoka. Twelve 2 & 3 bedroom cottages with kitchen, some with wood fireplace, or gas fireplaces, 3 piece bath, some with TV, VCR, cable. 400 ft. shallow sandy beach, playground, badminton, rowboats, paddleboats, canoe, Rainy Lake access to Algonquin Park, SUMMER OPENINGS: June 30 – July 7/18 – four- 3bdrms, 7- two bdrms -wide open for a group booking, or single families ($825- $1250) July 7- 14 /18– four – 2 bdrms- $825, one – 3 bdrm - $1150 July 14-21/18 - four – 2 bdrms- $825 July 21-28/18 – three 2 bdrms $825-$850 July 28- Aug 4/18 – three 2 bdrms - $825-$850 Aug 11-18/18 – one 2 bdrm - $825 Aug 18-25/18 – four 2 bdrms $825-$850 & one 3 bdrm - $1125 www.clearlakecottageresort.com

Clearview Cottages (Emsdale) 705-636-1216
We are located just north of Huntsville on a pristine Ontario lake! There is lots of fun here at our resort on the water toys and summer art classes. Go kayaking, read a book, play one of the many lawn games or enjoy a nighttime campfire. Book your week with us soon, so you are not disappointed. Website: www.clearviewcottages.com

Lakeside Cottages (Lakefield, the Kawathas) 705-652-7160
An Award Winning Resort SUMMER 2018! Waterfront Cottages available July 07th / July 14th / July 28th August is filling fast! Superb sandy beach the best in the area! Amazing Lake Scenery, playground & baby swings .Free Activities for all children! Great fishing magical sunsets campfires. Boats & Motors. 90 minutes from Toronto & 3 hours from Ottawa & U.S. Border. BOOK NOW! Children want to have fun in summer:- www.lakeside-cottages.com or Email:- mailto:eileenmike@nexicom

White Birches Camp (Port Loring, Wilson Lake, Pigeon Lake) toll free 1-855-757-0253
We welcome you to make memories this season at WHITE BIRCHES CAMP near Port Loring On Cottages, Camping, RV sites Outposts 40 miles to fish and explore on the historic Pickerel River. Beach, sauna, children's playground, laundromat Near ATV trails www.whitebirchescamp.com

Bayview Wildwood Resort (Port Stanton, Muskoka) 800-461-0243


4 out of 5 Rating Trip Advisor.com Canada Day Weekend 2018 Friday to Monday- June 29 to July 2nd from $681/pp 2 children free Civic Long Weekend Friday to Monday Aug.3-6 from $810 pp I child free Labour Day Weekend Friday to Monday Aug.31 to Sept.3 from $606 pp 2 children free .
Promised Land Camp (Lake Nipissing - South Shore) 1-705-724-1648
Great Fishing for Walleye, Pike, Bass, Muskie, and Panfish. Beautiful sandy beach, water trampoline, fishing boats, soccer pitch, volley ball court and playground. Hiking trails. Clean and well maintained cottage resort on the south shore of Lake Nipissing. Well appointed 2, 3 and 4 bedroom cottages . Please visit our web site, take a virtual tour of our facilities, then just call our office and make the arrangements. www.promisedlandcamp.net
Deluxe Camp (West Nipissing) 1 866-424-6343


4 1/2 out of 5 Rating Trip Advisor.com We are a family/fishing camp with nine equipped clean waterfront cottages, Amenities include: pool, bonfire area, children's area, fish cleaning hut, boat and pontoon rentals. Each cottage has a dock, BBQ, picnic table, deck with a view of the lake. Pets Welcome. Availability and Online Reservations Open May - October Https://DeluxeCamp.com
Carpenter Lake Cabins (Bruce Mines, Sault Ste Marie) 705-805-0520
The warm bright days of summer are for family time. Build castles of sand on the beaches, search for frogs in the wetlands, count wildflowers at trailside and roast marshmallows by the fire. Be a child yourself! www.carpenterlakecabins.com
Severn Lodge (Port Severn, Muskoka ~ Georgian Bay) 1-844-322-8803