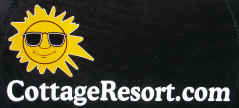 your Easy to Use Directory for Ontario Resorts, Camps, Cabins, Cottages, Inns, Lodges and Cottage Resorts
MORE COMPLETE than Any Other Website
Click here for other Ontario Accommodation HOME


Ontario Romantic Getaways, Honeymoons, Romance, Babymoon, Couples Vacations
Featured Properties Interactive Map to Featured Properties
Ontario vacation directory
Resorts, lodges and cottage rental accommodations
Special resort accommodation packages
If you are looking to get away with your special someone on a romantic couples escapes, whether on a spur of the moment romantic vacation or going off on your honeymoon, Ontario country resorts have everything you need. The resorts here offer a great atmosphere coupled with great accommodations, perfect for a couples retreat.
For a couple simply looking to get away for a week or weekend, there are many different resorts that offer great couples activities, as well as a fine dining experience. Ontario resorts have great onsite restaurants with professional chefs making exquisite meals. Overall the resorts create a great couple's Ontario vacation. The Ontario cottage country also offers a great range of resorts suited to honeymooners. The resorts have great honeymoon suites creating a perfect romantic atmosphere. There are many different honeymoon activities for couples to partake in, as well as fine dining experiences.
The highlands also offer a great place for a wedding. There are many different great venues to hold the ceremony and reception, with great caterers as well. The scenic backdrop provides a great setting to take your vows, and as well provides memorable photographs, in any season. In spring, the greens in the trees are vibrant and fresh, in the summer months, the warm air and clear skies creates great smiles and wonderful pictures. In the fall months, the leaves turn amazing colours, vibrant red and yellows, creating amazing pictures. During the winter months, although cold, provide beautiful pictures with snow white backdrops. These features create a great setting for a wedding to be held.
In the highlands, there are many bed and breakfast lodges as well that work as great as romantic couple's getaways. Many of these are small and privately run, offering great privacy and the ability to truly get away with your loved one.
Ontario country resorts offer a great romantic vacation in lodges, cottage rentals & resorts for any couple who are just looking to getaway. Any couple can find what they desire, whether they wish to stay in luxury accommodations alone with each other or go out for different couple's activities, they are sure to be pleased with what is offered with our Ontario vacation packages.
Westwind Inn on the Lake (Buckhorn) 800-387-8100


4 out of 5 Rating Trip Advisor.com So Romantic! A spectacular wilderness country lakefront setting for Adults, Couples. Private, intimate, serene. Rooms have cozy sitting area with sofa, fireplace & balcony with lovely view, large bathroom, some with heart shaped jet tub for two. Honeymoon suites. Superb lakeside dining. Unpretentious. Casual. Bon fire pit. Hot tub. Hiking trails. www.westwindinn.net