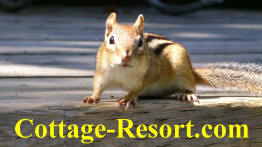 your Easy to Use Directory for Ontario Camps, Cottages, Inns, Lodges and Resorts
MORE COMPLETE than Any Other Website
HOME

Ontario Fishing Getaways
Resort accommodations in Ontario
Vacation planning & packages
Lodges, resorts and housekeeping cottages
Come to an angling paradise where more than 400,000 lakes, rivers and streams are brimming with the most desirable freshwater fishing experiences in the world. Fly-in to the Ontario wilderness and drop bait on a tranquil lake where the only sound is the call of a loon. Experience the thrill of reeling in a fighting trophy fish and telling fish stories you don't have to make up. Savour a shore lunch as your guide turns the morning's catch into scrumptious golden fillets. Fall is a great time for angling - when fish are busy fattening up for winter and lures look their most appealing. In winter, hunker down in a cozy heated hut and ice fish on a frozen lake.
Ontario resorts offer great fishing packages for any angler. Whether it's your first time fishing or you're an angling pro, Ontario's resorts, lodges and inns are more than capable to meet your needs. Many lakefront lodges have fishing boats for rent as well as fishing equipment. There are also many waterfront cottages rentals that offer great fishing experiences. Many resorts will arrange a fishing guide to take you out to show you great fishing spots and teach you how to fish for the local conditions, or, if you are a more experienced fishing enthusiast, you can go it alone and catch plenty of fish! There are a large variety of lakefront resorts in Ontario cottage country. This allows for great fishing opportunities and you can choose specific lakes, or, you can pick a new resort to try a different lake suited to a variety of new fish.
Fishing is not only a summer sport to be enjoyed on the water, but also a great winter activity on the ice! Ice fishing is a great winter pass-time and an Ontario ice fishing resort getaway is the perfect way to enjoy the colder winter weather. Fishing is a great Canadian pastime to be enjoyed by all any time of the year!
Feature Properties
Moose Horn Lodge (Chapleau) Toll Free 877-864-5416


4 1/2 out of 5 Rating Trip Advisor.com 4 hours drive from Michigan and 9-10 Hours from Toronto and... its worth it! On beautiful McLennan Lake, remote wilderness region, Chapleau River, Chapleau Crown Game Preserve, Log style Housekeeping cottages, Motel Units with efficiency, 4 piece bath, beach, playground, canoe, paddleboat, Black Bear Viewing, ATV Trails, Bear and Moose hunting, some of the best Walleye, Northern Pike, Whitefish and Brook, Speckled Trout Fishing in Canada!, a big Hot Tub on the water's edge, steam Sauna www.moosehorn.net
Tomahawk Resort (Sioux Narrows) 800-465-1091
Located on Lake of the Woods, Full-service lakeside resort with something for everyone. Comfortable 2, 3 and 5 bedroom cottages with fully equipped kitchens, TV, VCR, Gas BBQ Grill, Houseboat Rentals, Complete fishing packages, Fishing, hiking, swimming, or relaxing, pedal boats, motor boats and canoes are available www.tomahawkresort.com
Welcome Lodge - West Arm Lake Nipissing (Lavigne) 888- 426-7555
The miles of sheltered waterways provide a perfect setting for both fishermen and families. Waterfront cottages are modern with screened porches and lovely sunset views. Fish for Walleye, Northern Pike, Bass and Muskie, see our website for two articles and maps. www.welcomelodge.com
Sunrise Resort (Buckhorn) 888-533-2555
Cottages on Lower Buckhorn Lake, boat- and motor rentals, boat-launch. Great lake for Panfish, Bass, Pickerel and Muskie. Fish-cleaning hut. Our store sells bait and fishing-licenses. Giant chess-game, bocce-ball, horseshoes. Grocery store, restaurants, LCBO within walking distance http://www.sunriseresort.ca/
Happy Day Lodge and Outpost (Chapleau) 705-864-0113 (Canada), 419-822-0110 (Ohio)
AWARDED TOP 10 LODGES IN ONTARIO! PRICES STARTING UNDER $50 PP NIGHT! Look and See what we have to Explore! You choose your own Adventure…CONVENIENCE of drive in cabins, REMOTENESS of Boat in cabins, SOLITUDE of Outpost cabins or 3 Campsites w/full hook ups. THE ONLY OUTFITTER ON THESE LAKES WITH 30,000 ACRES OF WATERS TO FISH. www.happydaylodge.com
Enter Name, Town, region, or keywords
SEARCH for Ontario Resorts, Inns, Lodges, Cottage Resorts:
North Muskoka Accommodation (Huntsville, Dwight, Algonquin)
15 great lakeside accommodation choices in Scenic Muskoka. Perfect for active travellers looking to hike, bird/nature watch, fish, canoe, and more! 2.5 hours North of Toronto, between Huntsville and Algonquin Park.
Edgewater Park Lodge (Kearney, Sand Lake, Burks Falls, Huntsville) Toll Free 1-800-667-8076
We cater to Couples, Families and Groups. Pets Welcome. Two, three, and four bedroom self catering cottages, motel and campsites. Cottages have propane BBQ's, Decks and Fire pits. Fully licensed 50 seat Restaurant . Canoes, kayaks, paddleboat, fishing, swimming, Wifi. ATV and Snowmobile packages. Gas and oil. www.edgewaterparklodge.com/
Elmhirst's Resort (Keene, Kawartha, Rice Lake) 800-461-1940
4 Stars: Cottage Resort on Rice Lake featuring 30 housekeeping cottages each with dock, BBQ, fireplace and more. On site Restaurant and Pub and an array of 4 season outdoor activity; Horseback riding, sightseeing flights, floatplane, boating, fishing, sleigh rides, skating and more. http://www.elmhirst.ca/package/guided-fishing-experience/
Executive Cottage (Timmins) 705-267-5983
Luxury year-round 7000 sq. ft. lodge Ivanhoe lake near Timmins. 5 bedroom, 5bath, sleeps 12. Declared by the Ministry of Natural resources as one of the cleanest lakes, this 60 miles of shoreline offers up Walleye/Pickerel and Northern Pike. Fishing starts in early May through mid September. Fly-in fishing day trips + boat rentals next door. Winter ice fishing at its best.
Fairy Lake Cottage (Huntsville, Muskoka) 705 788 0265
Private view, scenic, wooded lakeside property- modern appliances, wireless, BBQ, canoe, swim fish, birdwatch- Minutes from Huntsville boutique shopping/dining/theater/Algonquin Park/Deerhurst/Grandview More info/pictures/links/availability go to www.fairylakemuskoka.com
Falcon's Lair Cottage Resort (Golden Valley, Port Loring) (705) 757-5432
Are you looking for a great location to have that memorable family vacation? A place to have that fishing trip with the boys? A girls getaway? Come to Falcon's Lair Resort! Beautiful scenery, great fishing, comfortable, clean cottages, and so much more!! Pets Welcome. May - October www.falconslairresort.com
Forest Rock Resort (Bracebridge, Huntsville, Port Carling, Muskoka Lakes) 705-769-3641
Family & Pet Friendly Resort with NEW waterfront cottages as low as $695/week. One of Muskoka's best private beaches with 1300 ft. Shoreline & Shallow Entrance for Swimming. Complimentary Pedal Boats, Kayaks, Canoes, Paddle Boards; Marina Facilities, Motor Boat & Dock Rentals. Kids & family activities. GROUP SPECIALS AVAILABLE. Discover the Magic at Forest Rock Resort. Visit us at www.forestrockresort.com
Four Winds Cottage Resort (Parry Sound) 705-389-9645
Family friendly housekeeping waterfront cottage resort. Bring your family and friends and enjoy our clean and fully equipped modern cottages. Sandy beach, kids playground and lots of lawn games. Free use of the canoes and paddleboats. Great lake for boating, water sports and fishing. www.fourwindsresort.ca
Fox's Den Lodge Dog Lake (Missanabie) 800-711-0511
Remote, private location on beautiful Dog Lake, accessible only by boat, train or float plane. Housekeeping or Meal plan AP packages. Each cabin is equipped for housekeeping, 3 pc. bath. Located next to the world's largest - Chapleau Game Preserve. Eagles, moose, bear. Fish: Walleye, Northern Pike, Bass and Whitefish. Satellite TV in the Lodge, Great canoeing & hiking area. www.foxsdenlodge.com
Foymount Farm (Near Eganville, Bonnechere/Ottawa Valley) 613-754-2586
2 hour from Ottawa. Come and stay on our hobby farm for a unique experience. Activities on the farm include pony rides for the children and help looking after our friendly animals. Two Self Catering guest accommodations that sleep 6-8 people. Pet friendly. Safe Public beach nearby. www.foymountfarm.biz
Glen Echo Cottages (Callander, Lake Nipissing) 877-456-3246
Serious About Fishing? So Are We! Located on the South Shore of Lake Nipissing we offer the "Best fleet of boats" on the lake. Great fishing for Walleye/Pickerel, Muskie, Pike and Bass. Excellent Fish cleaning facilities and quality housekeeping cottages www.glenechocottages.com
Glen House Resort Cottage (1000 Islands, Gananoque) 1-800-268-4536
"Olive's Cottage" located beside Glen House Resort, modern 2 bedroom cottage with rec. room, 2 jacuzzis and fireplace, sleeps up to seven people. Modern kitchen, A/C, sand beach, barbeque on deck or Dine next door. 9.8 HP boat and motor included and one green fee with cart at Smugglers Glen Golf Course next door. http://www.glenhouseresort.com/stay/accommodations/chalets-and-cottages/
Green Wilderness Lodge (Gogama) Toll Free: 1- (888) 466-2531
Enjoy nature's finest Wilderness with excellent walleye, whitefish and pike fishing. Exploring 40 miles of Mattagami lake . 7 cozy housekeeping cottages 2 boat to outposts. Well maintained deluxe Mirocraft boats . Affordable prices Unforgettable stress free vacation. www.greenwildernesslodge.com/
Hall's Housekeeping Cottages ( Honey Harbour) 705-756-2462
Seven newly renovated very clean 2 bedroom cottages and two newly renovated 3 bedroom cottages on Georgian Bay. With kitchens, 3 and 4 piece bathrooms, gas fireplaces, electric heat, sun deck, boat and canoe rentals, boat docking, safe sandy beach, park, outdoor skating rink and children's play area closeby. Great Fishing, Close to Beausoleil Island of Georgian Bay Islands National Park. Open Year Round www.hallscottages.com
Harbour Hill Cottages (Apsley) 905-420-3292
Chandos Lake 1 hour and 45 min. from Toronto . Eight newly renovated private lakefront housekeeping cottages secluded in a private bay. Accommodates up to 40 people. Affordable, large private decks, gas barbeques, swimming, fishing, fire pit, children's playground, canoes and leashed pets welcome. Short distance from 2 golf courses, 2 beaches, hiking and biking trails. Ask about our "rent the resort" program. May-October http://www.harbourhill.com/
Harris Hill Resort (Rainy River, Lake of the Woods) 807-488-1116
Open Year round, American Plan, House Keeping, sand beach, hiking, golf & horseback riding nearby; Playground, trampoline, tubing, waterskiing etc for the family, Massage Therapy; ice hut rentals & ice fishing; fishing - walleye, pike, muskie, perch, sauger, crappie, whitefish, Bountiful wildlife, bird watching, photography, Pets Welcome. www.harrishillresort.com
Hay Lake Lodge and Cottages (Algonquin Park - Whitney) 613.637.2675


5 out of 5 Rating Trip Advisor.com Your own completely equipped private log cabin with canoes and kayaks. Quiet. Complimentary breakfast delivered each morning. First-class housekeeping facilities. Privacy with a personal touch. Get away, get together with friends. Canoe or kayak, hike or relax. 3 1/2 hours from Toronto; on Algonquin's Quiet Side. www.haylakecanada.com
Healey Lake Lodge ( Northwest Muskoka, Georgian Bay, MacTier) Toll Free: 877-243-1059
Great bass, crappie and Northern Pike fishing! Boat rentals available or bring your own - no charge for docking. A small, family owned, all-season cottage resort in Georgian Bay/Muskoka area offering affordable family vacations just 2 hours north of Toronto. We offer five clean, comfortable, lakeside housekeeping cottages, sandy beach, satellite TV, campfires, and a personal touch www.healeylakelodge.com
Heather Lodge (Minden) 800 362 6676


5 out of 5 Rating Trip Advisor.com Adult Oriented Waterfront Resort on Twelve Mile Lake, Upscale, luxurious, suites with wood burning fireplaces and whirlpool tubs, Onsite Spa Facilities, Satellite TV, Hot tub, Sauna, canoes, boat rentals, Superb fishing, Fine Dining, Group Facilities For Weddings, Reunions & Meetings www.heatherlodge.com
Heart of Muskoka Cottage Resort (Bracebridge, Huntsville, Port Carling) 613-338-2555
Modern 1, 2, 3 & 4 bdrm Fully Equipped, Air Conditioned Lakefront Cottages, Satellite TV, Wireless Internet, Gas BBQ, on 10 private acres on beautiful Three Mile Lake. Features 500' of Shoreline with a Child Friendly, Safe Sandy Beach, Complimentary WIFI, Paddle Boats, Kayaks, Rowboats, Canoe and Water Trampoline. For Vacancies, Rates and Photo Gallery www.heartofmuskoka.com
JW Marriott The Rosseau Muskoka Resort and Spa (Minett, Port Carling, Lake Rosseau) 1-866-240-8605
Experience true luxury and magnificent views overlooking Lake Rosseau. Ranked by Conde Nast Traveler readers' #6 of the Top 20 Resorts in Canada, 2-1/2 hours north of Toronto. Enjoy nature on your terms at this year-round Muskoka resort.
Killarney Mountain Lodge (Killarney) 800-461-1117
Georgian Bay and Killarney Provincial Park remain one of Canada's premier outdoor destinations. A casual, friendly place with delicious home-cooked food. Cabins, Rooms, Suites or Chalets, Heated Pool, Sauna, guided canoe and sea kayak trips, hike and paint or photograph with professionals. Board our 46 ocean-going sailing sloop "Stormy Night" for a cruise. www.killarney.com
Kingfisher Resort (Ear Falls) 800-452-8824
Excellent fishing and accommodations! Resort located on Wabaskang Lake (165 miles north of International Falls). Ten (electric) modern cabins. B.B.Q's,16' boats,20/25 HP. motors. Walleye, northerns, smallies, Lake trout & Perch. Starting $$70.00 person/day (cottage, boat, motor and fuel) www.kingfisherlodge.com
Lake Edge Cottages Lakefield 1-705-652-9080


5 out of 5 Rating Trip Advisor.com Award-Winning, 4-Season, Pet-Friendly Resort Katchewanooka Lake, best kept secret for fishing. Nature, hiking, swimming, boating, relaxation. 1 & 2-bedroom cottages, deluxe suite. Fireplaces, Hot Tubs, Pool. 1.5 hours from Toronto. "No one deserves to get away from it all more than you do!" www.lakeedge.com
Lakefront Hideaway Resort (Norland, Shadow Lake) 888- 939-3601
11 Cottages on Shadow Lake in Norland. Under 2 hours drive from Toronto. Fully Equipped Kitchen, Bathroom, TV/DVD/Wifi, BBQ, Firepit, Sandy Beach, Playground, Great fishing, Pedal Boats, Canoes. Family Friendly. Pet Friendly cottage available as well. www.lakefronthideawayresort.ca
Lakeside Cottages (Lakefield, the Kawathas) 705-652-7160
An Award Winning Family Resort - BOOK NOW FOR SUMMER 2018! Waterfront spotless cottages! Superb safe sandy beach,swimming! Amazing Lake Scenery. Playground & Baby swings. Activities for all children! Great Fishing Magical Sunsets Campfires. Boats & Motors. Only 90 minutes from Toronto & 3 hours from Ottawa & U.S. Border. BOOK NOW! Children want to have fun in summer – Book Lakeside Cottages! www.lakeside-cottages.com or Email:- mailto:eileenmike@nexicom
Lakeview Motel (Haliburton) 705-457-1027 866-385-9347


4 1/2 out of 5 Rating Trip Advisor.com Centrally located in the Haliburton Highlands. 14 clean comfortable non-smoking rooms at this family run motel, all with fridge, microwave, coffee stations. Private outdoor hot tubs, heated pool (summer), onsite trails and extended parking. Breakfast available/ licensed dining by request. www.lakeviewhaliburton.ca
Lancaster Resort (Peterborough) toll free 877-391-0110
WATERFRONT / WATERVIEW housekeeping cottages/park model homes. COUPLES, FAMILY and PET friendly resort, Chemong Lake, GREAT fishing, Peterborough, cable/satellite television, fire pits, swimming pool, boating, docking facilities. GREAT RATES. www.lancasterresort.com
Leisure Cottages Havelock 877-869-8267
Oak Lake, Located on the edge of the Kawarthas. Semi-private Lake with 19 housekeeping cottages. Pickerel (Walleye), Small & Large mouth Bass, Perch and other pan fish. Lots for the kids to do in our large playground, sandbox and swimming area. Half of this lake is crown land for picnics and shore lunches. Canoe and paddleboat rentals. Small Pets Allowed. Bait and a small store Snowmobiling, Ice fishing, Hunting for deer, bear and small game
Logging Chain Lodge Cottages Dwight toll free 877-635-2575


5 out of 5 Rating Trip Advisor.com Located across from Dwight Beach on beautiful Lake of Bays, Ontario, this family resort offers 2 and 3 bedroom electrically heated housekeeping cottages with fully equipped kitchens (fridge, stove/oven, microwave, coffee maker, etc.), 4 piece bathrooms and propane BBQs. Enjoy swimming, canoeing, fishing, horseshoes, children's playground and summer kid's program. Only minutes away from Algonquin Park, golf courses, horseback riding, shopping and artist studios. Let our third generation of owners welcome you to Muskoka. www.loggingchainlodge.com
Logpointe Housekeeping Cottages (Port Severn) 705-756-5537
Located in the heart of Georgian Bay- Muskoka area. Fully equipped cottages with Stone Fireplaces, Private Docks, easy access to Gloucester Pool, Severn River and Georgian Bay. Large and Small mouth Bass, Walleye, Northern Pike and Muskie. Boat and motor rentals. www.logpointecottages.ca
The Lodge at Pine Cove (Noelville) 705-898-2500



5 out of 5 Rating Trip Advisor.com Discover the French River - Luxury on the Canadian Shield. If you've never been, it's time. Be romanced by this magical place. Sleep in, snuggle, have breakfast on the porch. Picnic, paint, write your first novel. Canoe, kayak, hike, fish from your doorstep. www.frenchriver.com/
Long Beach Cottages &Trailer Park (Sturgeon Lake, Kawarthas) Toll-Free 1-866-274-4403
Reasonably priced and fully equipped family cottages. Pet Friendly. 2 hrs from Toronto. BBQ, firepit, sand beach, rental boats, FREE movies, games, books. FREE paddle boat and canoe. Seasonal Trailer Sites. Call today! www.longbeachcottages.ca
Lumina Resort Dwight, Lake of Bays, Muskoka 800-461-4371


4 1/2 out of 5 Rating Trip Advisor.com 36 chalet cottages and a main lodge on a 240 acre estate, 350 feet of safe sandy beach on Lake of Bays, tennis, ski school, canoe trips, boat rentals, nature trails, volleyball, 4 golf course nearby, Children's program, Great Food, outdoor BBQ's, bonfires, Unforgettable Sunsets, Starry night skies, Romantic Weddings, Listen to the loons calling! www.luminaresort.com
Lured Away Cottages (Rice Lake/Hastings) 877-283-6015
We are a family cottage resort located at the mouth of Rice Lake in the Village of Hastings. Fishing is excellent with many species caught including Muskie, Walleye (Pickerel), Bass, Carp and Panfish.
Try us once...you'll be hooked! www.luredawaycottages.com
Marrick's Landing (Burleigh Falls) 800-342-1495
Cozy collection of two or three bedroom housekeeping cottages nestled among the beautiful oaks and pines of Lovesick Lake. Casual, relaxing surroundings. Breathtaking sunsets. Family fun with aluminum boats & motors, canoes, kayaks, paddle boat and games room! Enjoy your summer vacation at Marrick's Landing and create lasting memories. Great fishing! Leashed pets welcome. www.marrickslanding.com
Matabanick Cottage Resort (Minden) 1-705-489-3414
In the Haliburton Highlands, a 6.5 acre resort with a large sandy beach, immaculately kept cottages, situated amid graceful trees, on the mirror-like waters of Boshkung Lake. Sauna, Pets Welcome. Enjoy peaceful solitude, and a friendly social atmosphere. From June 1st to Thanksgiving, the guests are made warmly welcome. Contact us: Cliff Archer Visit us : www.matabanick.com
Moose Horn Lodge (Chapleau) Toll Free 877-864-5416


4 1/2 out of 5 Rating Trip Advisor.com 4 hours drive from Michigan and 9-10 Hours from Toronto and... its worth it! On beautiful McLennan Lake, remote wilderness region, Chapleau River, Chapleau Crown Game Preserve, Log style Housekeeping cottages, Motel Units with efficiency, 4 piece bath, beach, playground, canoe, paddleboat, Black Bear Viewing, ATV Trails, Bear and Moose hunting, some of the best Walleye, Northern Pike, Whitefish and Brook, Speckled Trout Fishing in Canada!, a big Hot Tub on the water's edge, steam Sauna www.moosehorn.net
Muskey's Waterfront Resort (Port Severn) Tollfree 888-812-2299
1 1/2 hours from Toronto on Georgian Bay, Fishing for muskie, bass, pike, walleye, fishing guides available, 15 minutes from Downhill Skiing, snowmobiling, ice fishing nearby, 8 person Hot Tub Spa, Kitchenettes, Hotel rooms, 1, 2 and 3 Bedroom Waterfront Cottages, Satellite TV, Safe Sand Beach, Boat rental, Docking, Launch Ramp, Bait and Tackle shop, children's playground. 5 golf courses nearby , Pets welcome www.muskeys.ca
Norsemen Walker Lake Resort (Huntsville) 800-565-3856
A small four season housekeeping cottage resort on a lake with no jet skis, 15 mins from Algonquin Park, Huntsville, major resorts and golf. All cottages are lakefront, some with fireplaces and jacuzzi tubs. The Norsemen Restaurant offers acclaimed fine dining. ....... No TV's Telephones or radios in the cottages for a True Get-Away. Fishing for Bass, Lake and Rainbow Trout.
Northern Lights Resort (Loring) 888-387-9991
Spring fishing special, $89/pp per night, includes boat & motor rental, Minimum 4 persons, 40 miles of waterway. Fishing for Pickerel, Bass and Pike Fully equipped cottages, great fishing, www.northernlightsresort.on.ca
Northridge Inn & Resort (Sundridge) 705-384-2252 4 1/2 out of 5 Rating Trip Advisor.com

Great Lake Trout! Boat Rentals or fully guided. Exceptional regional dining, white linens, crackling stone fireplaces and wilderness calls, all night long. Lodge Accommodations or Chalets. Wonderful beach, sauna, outdoor hot tub, pool. www.northridgeinn.com Spring, summer, fall packages Winter packages
Northern Walleye Lodge (Dog Lake, Missanabie) 877-434-2440
We are a boat to lodge, with Walleye, Lake trout, Northern Pike, Small Mouth Bass, Perch and some brook trout. 4 hours N.E. of Sault Ste. Marie and 9 hours from Toronto. We have over 1/2 mile of shore line at the lodge. 2850' Meals available. Main Lodge with satellite TV and a small store, 8 cabins and an Island outpost cabin. Small to medium size conference groups welcome. www.northernwalleyelodge.com
Ogopogo Resort (Minden) tollfree 866-405-8938


5 out of 5 Rating Trip Advisor.com Fully equipped housekeeping cottages on beautiful Mountain Lake in the Haliburton Highlands. The resort features heated pool, sand beach and a variety of outdoor activities including complimentary canoes, kayaks and paddleboats Fishing boat rentals are available by the day or week. www.ogopogoresort.com
Okimot Lodge (Crystal Falls, Tomiko Lake) 888-286-6456


5 out of 5 Rating Trip Advisor.com Excellent fishing for Walleye, Bass and Pike. Live bait, screened-in fish-cleaning hut, boat launch, fishing licences and gas available. Aluminum boats with new motors, new 16.4' fishing boat and new 18' pontoon boat. Clean, fully equipped housekeeping cottages right on the sandy beach.

Pine Grove Resort Cottages (Port Loring) 877-899-9305
Six 2 bedroom and two 3 bedroom cottages as well as "The Farm House" Each cottage has a 4 piece bath, kitchen with fridge, stove, microwave, coffee maker, gas barbecue, wood burning fireplace/stove Fish species: Walleye, Bass (small & large mouth), Northern Pike, Crappie and Pan Fish. Boating, fishing, canoeing and swimming, 200 acres with groomed walking trails. Pets Welcome www.pinegroveresort.com/

The Pines Cottage Resort ( Oxtongue Lake, Algonquin) 705-635-2375
Seven miles from Algonquin Park. One and Two bedroom self catering cottages. Large safe sandy beach, Free use of canoes, kayaks, paddle boats. Small motor boats for rent. Extensive Children's play area including Space Mountain on the water. Pets welcome. Open May - October www.algonquinparkaccommodations.com

Pine Vista Resort (Lakefield) 800-634-2848