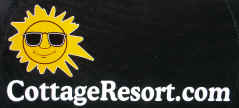 your Easy to Use Directory for Ontario Resorts, Camps, Cabins, Cottages, Inns, Lodges and Cottage Resorts
MORE COMPLETE than Any Other Website

SEARCH for Ontario Resorts, Inns, Lodges, Cottage Resorts:
Use our Interactive Custom Google Map to see where a Property is Located

Winter SKI Nordic & Alpine, Snowboard, Snowtubing in Ontario
North Muskoka Accommodation (Huntsville, Dwight, Algonquin)
15 great lakeside accommodation choices for your perfect Winter getaway. Ski, Skate, Slide, Ice fish or Sled, whatever your winter activity, North Muskoka can accommodate you!
Ahmic Lake Resort (Ahmic Harbour, Almaguin Highlands, Parry Sound Area) 866-857-7946


5 out of 5 Rating Trip Advisor.com only 2 ½ hours north of Toronto, near Parry Sound. Spacious cottages with fireplaces and some with private Hot tubs. Come and relax by the fire, go for a walk, snowshoeing or snowmobiling, direct access to trail C104D, great location for daytrips to French River /Parry Sound or Huntsville Area, snowshoe rentals available , Pets Welcome. Mealplan available. Licensed Restaurant and Lounge on Site. www.ahmiclakeresort.com
All-Season Cottage Rentals (Haliburton Highlands) 705-754-1506
Our cottages are only a short drive to Sir Sam's Ski Area. Special Skier packages are available featuring discounted lift tickets. A wide selection of privately owned lakeside cottages ranging from luxury executive cottages to basic waterfront cabins. Fully equipped kitchens, BBQ, TV/VCR, telephone, fireplace. Some include washer/dryer, dishwasher, row boat, canoe, paddleboat, plus more. www.haliburtoncottages.com
Bayview Wildwood Resort Port Stanton, Muskoka 800-461-0243


4 out of 5 Rating Trip Advisor.com Located in Port Stanton, just 90 minutes drive north of Toronto on Sparrow Lake. Port Stanton is an exciting four season destination offering first class resort vacations, conference facilities, luxury cottage rentals and fractional cottage ownership.
Bevaline Cottage Resort (Barry's Bay, Trout Lake) 1-888-205-7912 1 613 756 2614
Open Year Round 1/2 hour from Algonquin Park. Modern cottages and cabins, campsites, friendly pets are welcome, Winter activities include Ice fishing, snow mobile trails close by, down hill skiing and snow boarding at the ski hill in Barry's Bay. www.bevalinecottageresort.com
Blue Spruce Resort (Oxtongue Lake) 705-635-2330 SAFE TRAVELS STAMP


5 out of 5 Rating Trip Advisor.com Casual, warm, friendly atmosphere A 4 season Luxurious housekeeping cottage resort 5 minutes from Algonquin Park. Cottages, studios and suites, kitchens, fireplaces, TV/VCR. Studios and suites are air conditioned. Some cottages have jacuzzi tubs, tennis, sandy beach, boats, waterskiing, Winter cross country ski trails, toboggan hill, snowmobile trails at your door
Blue Water Acres (Dwight, Muskoka) 800-461-4279
Modern lakeside cottages, about 2 1/2 hours drive North of Toronto. 1, 2 & 3 bedroom cottages, well spaced providing lots of privacy. All have kitchens, wood burning fireplaces, and charcoal BBQ. Indoor pool, sauna, whirlpool, Winter activities. Only 15 minutes from Algonquin Park. www.bwacres.com
Bondi Village Resort Dwight, Muskoka 888-300-2132
Winter THREE NIGHT SPECIAL AT BONDI Any three nights in a cozy cottage with fireplace. Ski trails from your door! 2 bedroom to 4 people @ $500.00 3 bedroom to 6 people @$600.00 4 bedroom to 8 people @ $700.00 Other sizes/times available by contacting Bondi. Available all winter excepting some peak holiday weekends. Taxes extra as applicable. A Green Resort with a Canada Select rating https://www.bondi-cottage-resort.com/
Cedar Grove Lodge (Huntsville) 800-461-4269
Lakeside Cottages with Breakfast included. Book your winter getaway now to enjoy your own cabin by a frozen lake with warm wood burning fieldstone fireplace. Skate on the lake, snowshoe in the forest, cross country ski or go for a crisp walk and enjoy the fresh air that Muskoka provides. Visit our website to learn why we have been a destination for generations of guests https://www.cedargrove.on.ca
Colonial Bay Cottages Huntsville 800-916-2008