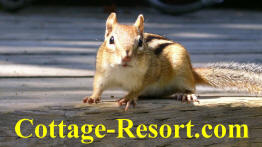 your Easy to Use Directory for Ontario Camps, Cottages, Inns, Lodges and Resorts
MORE COMPLETE than Any Other Website


Ontario Fishing Getaways
SEARCH for Ontario Resorts, Inns, Lodges, Cottage Resorts:
Feature Properties
Moose Horn Lodge (Chapleau) Toll Free 877-864-5416 SAFE TRAVELS STAMP


5 out of 5 Rating Trip Advisor.com 4 hours drive from Michigan and 9-10 Hours from Toronto and... its worth it! On beautiful McLennan Lake, remote wilderness region, Chapleau Crown Game Preserve, Log style Housekeeping cottages, Motel Units with efficiency, 4 piece bath, beach, playground, canoe, paddleboat, Black Bear Viewing, ATV Trails, Bear and Moose hunting, some of the best Walleye, Northern Pike, Whitefish and Brook, Speckled Trout Fishing in Canada!, a big Hot Tub on the water's edge, steam Sauna www.moosehorn.net
Tomahawk Resort (Sioux Narrows) 800-465-1091


4 1/2 out of 5 Rating Trip Advisor.com Located on Lake of the Woods, Full-service lakeside resort with something for everyone. Fully-furnished deluxe lakefront 2, 3 and 5 bedroom cottages, Houseboat Rentals, R.V. Park & Marina. Complete fishing packages, hiking, swimming, or relaxing, pedal boats, kayaks, and boat rentals are available. www.tomahawkresort.com
Welcome Lodge - West Arm Lake Nipissing (Lavigne) 888- 426-7555
The miles of sheltered waterways provide a perfect setting for both fishermen and families. Waterfront cottages are modern with screened porches and lovely sunset views. Fish for Walleye, Northern Pike, Bass and Muskie, see our website for two articles and maps. www.welcomelodge.com
Sunrise Resort (Buckhorn) 888-533-2555
Cottages on Lower Buckhorn Lake, boat- and motor rentals, boat-launch. Great lake for Panfish, Bass, Pickerel and Muskie. Fish-cleaning hut. Our store sells bait and fishing-licenses. Giant chess-game, bocce-ball, horseshoes. Grocery store, restaurants, LCBO within walking distance http://www.sunriseresort.ca/
North Muskoka Accommodation (Huntsville, Dwight, Algonquin)
15 great lakeside accommodation choices in Scenic Muskoka. Perfect for active travellers looking to hike, bird/nature watch, fish, canoe, and more! 2.5 hours North of Toronto, between Huntsville and Algonquin Park.
Elmhirst's Resort (Keene, Kawartha, Rice Lake) 800-461-1940
4 Stars:SAFE TRAVELS STAMP Cottage Resort on Rice Lake featuring 30 housekeeping cottages each with dock, BBQ, fireplace and more. On site Restaurant and Pub and an array of 4 season outdoor activity; Horseback riding, sightseeing flights, floatplane, boating, fishing, sleigh rides, skating and more. http://www.elmhirst.ca/package/guided-fishing-experience/
Falcon's Lair Cottage Resort (Golden Valley, Port Loring) (705) 757-5432
Are you looking for a great location to have that memorable family vacation? A place to have that fishing trip with the boys? A girls getaway? Come to Falcon's Lair Resort! Beautiful scenery, great fishing, comfortable, clean cottages, and so much more!! Pets Welcome. May - October www.falconslairresort.com
Forest Rock Resort (Muskoka Lakes) 705-769-3641
5 out of 5 Rating Facebook Reviews, 4.5 out of 5 Google Reviews Family & Pet Friendly Resort just 2 hours north of Toronto, offering studio, 1, 2, & 3 bedroom waterfront cottages. One of Muskoka's nicest private beach, 1300 ft. Shoreline & Shallow Entrance for swimming. Complimentary Kayaks, Canoe, Paddle Boards; Marina Facilities, Motorboat & Dock Rentals. Free WIFI. Wedding & Large Group SPECIALS. Whether you are planning a vacation with family or friends, a wedding/special event or looking for a fun or romantic getaway, Forest Rock is a place where memories are made and never forgotten. Discover the Magic of Muskoka at Forest Rock Cottage Resort. Visit us at https://www.forestrockresort.com
Green Wilderness Lodge (Gogama) Toll Free: 1- (888) 466-2531
Enjoy nature's finest Wilderness with excellent walleye, whitefish and pike fishing. Exploring 40 miles of Mattagami lake . 7 cozy housekeeping cottages 2 boat to outposts. Well maintained deluxe Mirocraft boats . Affordable prices Unforgettable stress free vacation. www.greenwildernesslodge.com/
Heather Lodge (Minden) 800 362 6676


5 out of 5 Rating Trip Advisor.com Adult Oriented Waterfront Resort on Twelve Mile Lake, Upscale, luxurious, suites with wood burning fireplaces and whirlpool tubs, Onsite Spa Facilities, Satellite TV, Hot tub, Sauna, canoes, boat rentals, Superb fishing, Fine Dining, Group Facilities For Weddings, Reunions & Meetings www.heatherlodge.com
JW Marriott The Rosseau Muskoka Resort and Spa (Minett, Port Carling, Lake Rosseau) 1-866-240-8605
Experience true luxury and magnificent views overlooking Lake Rosseau. Ranked by Conde Nast Traveler readers' #6 of the Top 20 Resorts in Canada, 2-1/2 hours north of Toronto. Enjoy nature on your terms at this year-round Muskoka resort.
Lakefront Hideaway Resort (Norland, Shadow Lake) 888- 939-3601
2 and 3 bedroom Cottages on Shadow Lake in Norland. Under 2 hours drive from Toronto. Fully Equipped Kitchen, Bathroom, TV/DVD/Wifi, BBQ, Firepit, Sandy Beach, Playground, Great fishing, Pedal Boats, Canoes. Family Friendly. Pet Friendly cottages available. Large groups welcome - Meeting room / conference room w/ projector www.lakefronthideawayresort.ca
Lakeside Cottages (Lakefield, Kawartha Lakes) 705-652-7160
Family Award Winning Resort on Katchewanooka Lake! Google Reviews RATING 4.9 out of 5 WOW! FAMILY RESORT SUPERB SANDY BEACH! Amazing Lake Scenery, Great fishing magical sunsets & campfires. Boats & Motors. 90 minutes from Toronto & 3 hours from Ottawa BEST PLACE TO BE ON THE LAKE! BOOK NOW! www.lakeside-cottages.com Email:eileenmike@nexicom.net
Lancaster Resort (Peterborough) toll free 877-391-0110
WATERFRONT / WATERVIEW housekeeping cottages/park model homes. COUPLES, FAMILY and PET friendly resort, Chemong Lake, GREAT fishing, Peterborough, cable/satellite television, fire pits, swimming pool, boating, docking facilities. GREAT RATES. www.lancasterresort.com
Leisure Cottages Havelock 877-869-8267
Oak Lake, Located on the edge of the Kawarthas. Semi-private Lake with 19 housekeeping cottages. Pickerel (Walleye), Small & Large mouth Bass, Perch and other pan fish. Lots for the kids to do in our large playground, sandbox and swimming area. Half of this lake is crown land for picnics and shore lunches. Canoe and paddleboat rentals. Small Pets Allowed. Bait and a small store Snowmobiling, Ice fishing, Hunting for deer, bear and small game
Logging Chain Lodge Cottages Dwight toll free 877-635-2575


5 out of 5 Rating Trip Advisor.com Located across from Dwight Beach on beautiful Lake of Bays, Ontario, this family resort offers 2 and 3 bedroom electrically heated housekeeping cottages with fully equipped kitchens (fridge, stove/oven, microwave, coffee maker, etc.), 4 piece bathrooms and propane BBQs. Enjoy swimming, canoeing, fishing, horseshoes, children's playground and summer kid's program. Only minutes away from Algonquin Park, golf courses, horseback riding, shopping and artist studios. Let our third generation of owners welcome you to Muskoka. www.loggingchainlodge.com
Logpointe Housekeeping Cottages (Port Severn) 705-756-5537
Located in the heart of Georgian Bay- Muskoka area. Fully equipped cottages with Stone Fireplaces, Private Docks, easy access to Gloucester Pool, Severn River and Georgian Bay. Large and Small mouth Bass, Walleye, Northern Pike and Muskie. Boat and motor rentals. www.logpointecottages.ca
The Lodge at Pine Cove (Noelville) 705-898-2500



5 out of 5 Rating Trip Advisor.com Discover the French River - Luxury on the Canadian Shield. If you've never been, it's time. Be romanced by this magical place. Sleep in, snuggle, have breakfast on the porch. Picnic, paint, write your first novel. Canoe, kayak, hike, fish from your doorstep. www.frenchriver.com/
Lumina Resort Dwight, Lake of Bays, Muskoka 800-461-4371


4 1/2 out of 5 Rating Trip Advisor.com 36 chalet cottages and a main lodge on a 240 acre estate, 350 feet of safe sandy beach on Lake of Bays, tennis, ski school, canoe trips, boat rentals, nature trails, volleyball, 4 golf course nearby, Children's program, Great Food, outdoor BBQ's, bonfires, Unforgettable Sunsets, Starry night skies, Romantic Weddings, Listen to the loons calling! www.luminaresort.com
Lured Away Cottages (Rice Lake/Hastings) 877-283-6015
We are a family cottage resort located at the mouth of Rice Lake in the Village of Hastings. Fishing is excellent with many species caught including Muskie, Walleye (Pickerel), Bass, Carp and Panfish.
Try us once...you'll be hooked! www.luredawaycottages.com
Moose Horn Lodge (Chapleau) Toll Free 877-864-5416


5 out of 5 Rating Trip Advisor.com 4 hours drive from Michigan and 9-10 Hours from Toronto and... its worth it! On beautiful McLennan Lake, remote wilderness region, Chapleau Crown Game Preserve, Log style Housekeeping cottages, Motel Units with efficiency, 4 piece bath, beach, playground, canoe, paddleboat, Black Bear Viewing, ATV Trails, Bear and Moose hunting, some of the best Walleye, Northern Pike, Whitefish and Brook, Speckled Trout Fishing in Canada!, a big Hot Tub on the water's edge, steam Sauna www.moosehorn.net
Northern Walleye Lodge (Dog Lake, Missanabie) 877-434-2440
We are a boat to lodge, with Walleye, Lake trout, Northern Pike, Small Mouth Bass, Perch and some brook trout. 4 hours N.E. of Sault Ste. Marie and 9 hours from Toronto. We have over 1/2 mile of shore line at the lodge. 2850' Meals available. Main Lodge with satellite TV and a small store, 8 cabins and an Island outpost cabin. Small to medium size conference groups welcome. www.northernwalleyelodge.com
Ogopogo Resort (Minden) tollfree 866-405-8938


5 out of 5 Rating Trip Advisor.com Fully equipped housekeeping cottages on beautiful Mountain Lake in the Haliburton Highlands. The resort features heated pool, sand beach and a variety of outdoor activities including complimentary canoes, kayaks and paddleboats Fishing boat rentals are available by the day or week. https://www.ogopogoresort.com/
Pine Grove Resort Cottages (Port Loring) 877-899-9305
Six 2 bedroom and two 3 bedroom cottages as well as "The Farm House" Each cottage has a 4 piece bath, kitchen with fridge, stove, microwave, coffee maker, gas barbecue, wood burning fireplace/stove Fish species: Walleye, Bass (small & large mouth), Northern Pike, Crappie and Pan Fish. Boating, fishing, canoeing and swimming, 200 acres with groomed walking trails. Pets Welcome www.pinegroveresort.com/
The Pines Cottage Resort ( Oxtongue Lake, Algonquin) 705-635-2375
Seven miles from Algonquin Park. One and Two bedroom self catering cottages. Large safe sandy beach, Free use of canoes, kayaks, paddle boats. Small motor boats for rent. Extensive Children's play area including Space Mountain on the water. Pets welcome. Open May - October www.algonquinparkaccommodations.com
Pine Vista Resort (Lakefield) 800-634-2848