Increase your Occupancy
List your Cottage Resort, Inn, Lodge or Resort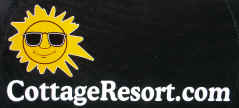 your Easy to Use Directory of Cottages, Inns, Lodges and Resorts

MORE COMPLETE than Any Other Website
We help customers find your tourism business on the internet

Why list with us?

Cottage-Resort.com has an impressive track record of being one of Ontario's Best Internet Tourism Marketers.
Please See our Testimonials page for RESULTS. Our new clients find us through referrals from other properties or by finding us ranked High in the search engine results.
The More Places you are listed, the More Chances of being Found on the Internet.
Here's a recommendation from a Top Search Engine Company:
Cottage-Resort.com and Ontario-Tourist.com have been recognized as two of the Top 10 Ontario Resort Directories for 2015 by Mark Coles, First Page SEO !
About Cottage-Resort.com, he says " An economical straight forward directory that is usually in the top referral category. The back end is kind of "early website retro", but it's been around a long time successfully delivering traffic and votes at a reasonable cost, so you want to be on this one". See the link for all the details
http://www.first-page-seo.com/blog_description.php?Id=183
And ... We know the Tourism Business because we are also Resort Owners. >> Beauview Cottage Resort

We provide:
We Offer:
A 40 word listing and a link to your home webpage for $200/year plus HSTax, on your closest town page
and on the Last Minute Deals, LGBTQ, Summer Vacancies, Fall Specials, Winter, Snowmobile, Romance, Fishing, Muskie, Walleye, Carp, Pike, Wheelchair Accessible, Weddings, Meetings, SPAs and Retreats, Fly In Fishing, Condo, Seniors Specials, Pets Welcome Specialty pages and any other pages that apply to your resort. There's new pages and categories being added all the time! (no limit)

Submission of the Cottage-Resort.com web site and its pages to the major search engines on a regular basis to ensure your property can be found.
* plus HSTax
... ask about being a Featured Property
To be the Featured Property on the Main page, the Rate is $150/ 3 months to be there, with 10 properties max.

Featured Properties boxes on the Specialty pages.
For the new Featured Properties Top of the Page boxes, the Rate is $150/ year with 10 properties max. in a box. $200/year for the Summer Vacancies and Last Minute Pages

To sign up for a listing, please Contact us at:
705-380-0899

email: gordon@cottage-resort.com
or by Mail to:
Gord / Nancy Bell

or by Mail to: Gord / Nancy Bell Hospitality Marketing
129 Riverside Dr. Huntsville, ON P1H 1R5
Please make your Cheques payable to "Hospitality Marketing"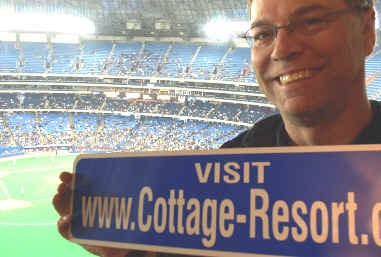 A little shameless self promotion at the Toronto Sky Dome for a Blue Jays Game
ABOUT US: As Owners of the
Beauview Cottage Resort
since 1993, we found that of all the marketing methods we tried to promote our cottage resort, the
Best Value for money was through the internet.
We've had many inquiries and bookings through our web pages from all over the world. There's no other way we could have reached as many potential clients with so little expense. We've found that t
he more places you are listed the more chance of being found
.
In 1997 30% and in 1998, 50% of our new business came via the internet. In 2001, it is 90% of our new business
. In 1999, we've decided to start our own Web Based cottage and resort marketing site to share our knowledge and expertise.
As complimentary websites,
in 2000, we launched www.Golf-Ontario.com and 2001 www.BobtheTourist.com
and 2004 www.Travel-Canada.net

- Gordon and Nancy Bell
Hospitality Marketing
Member of the Huntsville / Lake of Bays Chamber of Commerce, Ottawa Valley Tourist Association, Peterborough and Kawartha Lakes Tourism, Haliburton Highlands Chamber of Commerce, Kawartha Lakes Chamber of Commerce, Georgina Chamber of Commerce, Ontario Sunset Country
Golden Web Award Winner 2002- 2003, 2003-2006
Nominated for the 2002 Customer Service Excellence Business Achievement Award , Kawartha Lakes Chamber of Commerce -Eastern Region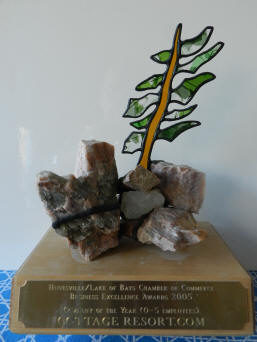 2005 Business Excellence Award Huntsville Lake of Bays Chamber of Commerce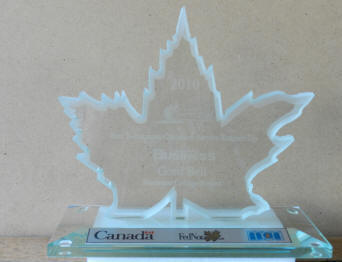 2010 Muskoka Technology Achievement Award
Links Ontario List with us Currency Converter
Reviews
Copyright © 1999- 2018[Hospitality Marketing] All rights reserved