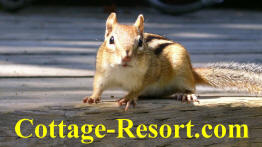 your Easy to Use Directory for Ontario Resorts, Camps, Cabins, Cottages, Inns, Lodges and Cottage Resorts

MORE COMPLETE than Any Other Website
Click here for other Ontario Accommodation HOME
Available Specials this Week in Ontario

Featured Properties
Lodges, cottage rentals & resort
Resort accommodations in Ontario
Directory of resorts & lodges
The Available Vacancies This Week page is for those people that are tired of shopping around, overwhelmed by the number of choices on the internet or just don't have the time to search. Sometimes there are deals or specials listed. Sometimes there are properties shown, that usually don't have vacancies but due to a cancellation, one has come up.
Vacancies this week takes all the guesswork out of who's open and who's not, who is full and who has vacancies, saving time and frustration for the traveler.
The most recent listings are at the top of the page, with properties from all over Ontario, including lodges, inns, resorts and cottage resorts. The town or region location is also listed to help you determine which property is closest to your destination. Phone numbers are provided so that you can make a reservation immediately.
Some of the more popular Ontario destinations like Algonquin Park, Muskoka, the Kawartha Lakes, Parry Sound, Blue Mountain, Collingwood, Lakefield, Bobcaygeon, Nipissing, Wasaga Beach and Georgian Bay, while places like Magnetawan, Barry's Bay, Burks Falls, Ahmic Harbour, Sturgeon Falls, or Port Loring are more private.