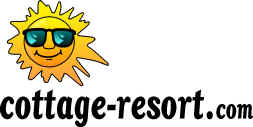 your Easy to Use Directory
for Cottages, Inns, Lodges & Resorts
MORE COMPLETE than Any Other Website

Travel Tips

Weather and Clothing

Ontario's weather is much like that of the northern United States. June, July and August are our true summer months, when days are usually warm to hot, though nights may be cool, particularly in the north.

In autumn, foliage takes on fall colours towards the end of September and reaches its height of beauty in October. Check out our automated Fall Colour Report. You will need medium- to heavy-weight clothing in the fall, especially in November when the weather is cold and frosty.

Snow usually falls through December, January and February. The snow begins to recede in March, before totally disappearing in April. This is followed by warm temperatures and spring flowers in May.


Holidays & Shopping Hours

Shopping Hours

Stores stay open until 6:00 p.m. in most parts of Ontario. Many city and suburban stores are open until 9:00 p.m. at night for two, three or five weeknights.

On public statutory holidays (see below), many retail stores are closed: check in advance if you plan to visit us on these days.

Our Public Holidays

Many services and retail stores are closed on:
New Year's Day -- January 1

Good Friday -- the Friday of the Easter Weekend

Victoria Day -- May 24 or the preceding Monday

Canada Day -- July 1

Civic holiday -- first Monday in August

Labour Day -- first Monday in September

Canadian Thanksgiving -- 2nd Monday in October

Christmas -- December 25

Boxing Day -- December 26

Days on which services and businesses are most likely to close are:
New Year's Day, Christmas Day, and Good Friday
.
Some government services are also closed on:
Remembrance Day -- November 11
Travel Documents and Immigration
If you are visiting us...
From the United States . . . American visitors crossing the border (either way) may be asked to verify their citizenship with a document such as a passport, or a birth or baptismal certificate. Naturalized U.S. citizens should carry a naturalization certificate. Permanent US residents who are not citizens are advised to bring their Alien Registration Receipt Card (Green Card).
From all other countries . . . Citizens of all other countries, except Greenland and residents of St. Pierre et Miquelon, must bring a valid passport. Some may be required to obtain a visitor's visa: for details, please consult the Canadian embassy or consulate serving your home country.
And young travellers . . . Travellers under the age of 18, if not accompanied by a parent or legal guardian, must carry a letter of permission to travel in Canada, signed by a parent or guardian.

Liquor Laws
Drinking Age
The legal minimum age for buying and consuming alcohol in Ontario is nineteen.
Liquor Service in Ontario
In Restaurants
Ontario restaurants, bars and hotel lounges licensed to serve alcohol may serve liquor to persons aged nineteen or above. Service is for consumption on the premises only, and is allowed between 11 a.m and 2 a.m. Monday to Saturday, and from noon to 2 a.m. on Sundays.
Retail Sales
Liquor is sold retail in Ontario only at government-licensed liquor, beer and wine stores, to persons aged nineteen and above. It cannot be bought from grocery, corner or general stores.
Different ranges of product are sold in different types of store. When you ask for directions to a liquor store, specify whether you want a liquor store or "LCBO" (for a general selection of domestic and foreign liquors --wine, premium-brand beer, spirits, and liqueurs); for a beer store (for a wider range of domestic beer and premium brands); or a Canadian wine or beer store (for a specific domestic wine label or a premium microbrewery's beers). In some smaller communities, LCBO stores also handle a range of beers.
LCBO Store Locations and Hours Across Ontario
Warning!
Driving motor vehicles, including boats and snowmobiles, while impaired is illegal in Ontario. It is also illegal to refuse to take a breathalyzer test, or to have a breathalyzer reading greater than 80 mg (0.08%) of alcohol per 100 ml.
In Ontario it is an offence to consume alcohol anywhere other than in a residence or licensed premises. When checking into a private or provincial campground, please check with the manager concerning the liquor rules at their site.