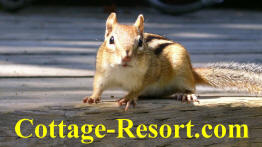 your Easy to Use Directory
for Ontario Resorts, Cottages, Camps, Cabins, Inns, Lodges and Cottage Resorts
MORE COMPLETE than Any Other Website

Haliburton Highlands, Minden
Adventure Haliburton
16 exciting Outdoor Adventure Experience Providers located throughout the Haliburton Highlands. Known for the Best Day-Trip Experiences in Ontario, Adventure Haliburton provides a wide range of memorable adventures for all ages, interests & abilities.
All-Season Cottage Rentals (Haliburton Highlands) 705-754-1506
A wide selection of privately owned lakeside cottages ranging from luxury executive cottages to basic waterfront cabins. Fully equipped kitchens, BBQ, TV/VCR, telephone, fireplace. Some include washer/dryer, dishwasher, row boat, canoe, paddleboat, plus more. www.haliburtoncottages.com
Back Country Tours Executive Cottages (Haliburton Highlands) 1.888.955.9076
These romantic executive cottages for two, are new and ready for couples looking for a romantic snowmobile getaway. Granite, Roman Bath Fire Place Hot Tub. Located in Haliburton perfect Snowmobiling Destination, Adjacent to OFSC Trail B103 and number 9 http://www.backcountrytours.ca/private-cottage-rental.php
Bonnie View Inn (Haliburton, Lake Kashagawigamog) 1 800 461 0347
Two hours from Toronto, Timeless beauty and luxurious comfort. Family vacations, golf, heavenly spa escapes, romantic weddings, honeymoons, resort conference facilities. Jacuzzi Suites with fireplaces, private lakefront cottage rentals, hiking trails, golf packages, sand beach, gourmet dining in a beautiful lakeside dining room. ATV Trails, Winter snowmobile and ski www.bonnieviewinn.com
Buttermilk Falls Resort (Minden) 888-368-3147
Year round self catering Cottage Resort, on Boshkung Lake, 3piece bath, electric heat, fireplaces, deck with gas BBQ grill, swimming, fishing, canoes, paddle boats, row boats, children's playground, SPA New log cabin style cottages Winter: cross country and downhill skiing, snowmobile trails, ice fishing and ice skating www.buttermilkfallsresort.com
Heather Lodge (Minden, Haliburton Highlands) 800 362 6676


5 out of 5 Rating Trip Advisor.com Adult Oriented Waterfront Resort on Twelve Mile Lake, Upscale, luxurious, suites with wood burning fireplaces and whirlpool tubs, Onsite Spa Facilities, Satellite TV, Hot tub, Sauna, canoes, boat rentals, Superb fishing, Fine Dining, Group Facilities For Weddings, Reunions & Meetings www.heatherlodge.com
Hidden Cove Cottage Resort (Bancroft) 613-474-3284


4 1/2 out of 5 Rating Trip Advisor.com Hidden Cove Cottages is located in the Ontario Highlands. Three cottages available for fall getaways, hunting, ATV riding, fall fishing, ice fishing packages available Jan 1. Remote but accessible by car, great lakefront and boat rentals. CLEAN updated cottages. For info www.hiddencovecottageresort.com or call 613-474-3284
Lakefront Hideaway Resort (Norland, Shadow Lake) 888- 939-3601
2 and 3 bedroom Cottages on Shadow Lake in Norland. Under 2 hours drive from Toronto. Fully Equipped Kitchen, Bathroom, TV/DVD/Wifi, BBQ, Firepit, Sandy Beach, Playground, Great fishing, Pedal Boats, Canoes. Family Friendly. Pet Friendly cottages available. Large groups welcome - Meeting room / conference room w/ projector www.lakefronthideawayresort.ca
Lakeview Motel (Haliburton) 705-457-1027 866-385-9347


4 1/2 out of 5 Rating Trip Advisor.com Centrally located in the Haliburton Highlands. 14 clean comfortable non-smoking rooms at this family run motel, all with fridge, microwave, coffee stations. Private outdoor hot tubs, heated pool (summer), onsite trails and extended parking. Breakfast available/ licensed dining by request. www.lakeviewhaliburton.ca
Ogopogo Resort on Mountain Lake (Minden) tollfree 866-405-8938


5 out of 5 Rating Trip Advisor.com Fully equipped housekeeping cottages on beautiful Mountain Lake in the Haliburton Highlands. The resort features heated pool, sand beach and a variety of outdoor activities including complimentary canoes, kayaks and paddleboards and paddleboats https://www.ogopogoresort.com/
Sandy Lane Resort (Minden, Halls Lake, Haliburton Highlands) 800-461-1422
2 or 3 bedroom self-catering deluxe cottages with satellite TV, WIFI, AC & wood burning fireplaces. Beautiful Sandy beach, playground, canoes, paddleboats, mountain bikes. Waterskiing and fishing boat rentals onsite. Nearby Golf, horseback riding, hiking. Winter: endless snowmobiling, toboggan run, ice skating. Nearby cross country, downhill skiing and dog sledding. Private Hot tubs under the stars. Elegant Banquet facilities and games room. SUMMER SPECIAL 1 night free! (up to $300 Savings) on 5 or 7 night package www.sandylaneresort.com
Sunny Rock B&B (Minden) 888-786-6976
Picture yourself sitting on a second story balcony of a luxury suite overlooking the life of the river while sipping on your favourite beverage. Steam showers, Jacuzzis, huge decks, canoes/kayaks and paddle boats, guest kitchenette and a BBQ just to name a few amenities for this "cottage like adventure".
www.sunnyrock.on.ca
Bonnie View Inn 800-461-0347
The Clansman Motel and Cottages (Minden) 705-489-2330
Driftwood Bay Cottages 705-754-1068
Elephant Lake Lodge (Harcourt) 705-448-2861
Haliburton Forest and Wildlife Reserve 705-754-2198
Halimar Lodge 800-223-7322
Homestead Cottage Resort (Minden) 705-489-2550
Kushog Korners Cottages (Minden) 705-766-2614
Little Hawk Resort (Minden) 888-LilHawk
Little Hawk Resort (Minden) 705-489-2158
Miners' Bay Lodge 705-286-2978
Nordic Inn (Dorset) 705-766-2343
Northern Heights Resorts (Norland) 800-565-2991
Old Mill Cottage Resort (Minden) 705-489-2223
Pinestone Resort 800-461-0357
Red Umbrella Inn (Minden) 800-461-0316
Sandy Acres Four Seasons Resort (Harcourt) 705-448-2372
Shalom by the Lake Cottages (Minden) 705-489-3674
Silver Springs Cottages (Harcourt) 705-448-2617
Sir Sam's Inn (Haliburton) 800-361-2188
South Wind Motel and Campground (Minden) 866-356-6835
Twin Lakes Resort (Minden) 705 286 4321
Windermere Cottage Resort 705-754-2091
Woodland Estates 705-754-2040
for Golf Courses nearby, Visit G

lf-

ntario.com

Copyright © 1999- 2015 [Beauview Hospitality Marketing] All rights reserved
Home click here for Driving Directions Local Newspaper

Visit www.BobtheTourist.com


Contact us at:
email:gordon@cottage-resort.com
or by Mail to: Gord / Nancy Bell 4215 South Portage Rd.
Huntsville, Ontario Canada P1H 2J3